Ventilate and dry like a Pro at a fraction of the cost! The P-80A mini air mover blasts up to 600 CFM with its efficient 138 W motor. Drawing only 1.2 Amps at its highest speed setting, this multipurpose mini air mover is a must-have addition for home or garage.
Manufactured with rugged state-of-the-art injection mold technology, this mini air mover is ideal for drying tight crawl spaces, beneath kitchen counters, inside cabinets, bathrooms, auto interiors, and more. The P-80A features a three speed switch for full airflow control and a set of onboard power outlets that allow you to link multiple units together. Designed for easy storage and portability, the P-80A's stackable design features convenient wraparound cord storage and weighs less than 10 pounds.
To explore more related products, please visit our Centrifugal Air Mover category or XPOWER Centrifugal Air Mover.
Features:
Compact size fits to tight spaces to direct airflow inside auto interiors, under counters, and more
Lightweight, compact and durable polypropylene (PP) plastic housing design
Built-in power outlets for daisy chain with dual thermal protection
3 speeds with 4-angle drying positions (0°, 20° kickstand, 45° & 90°)
Powerful and energy efficient 138W induction motor
Low 1.2 Amps draw with 600 CFM airflow capacity
10 ft. power cord with wrap-around cord design
Stackable up to 4 units high for easy storage
ETL/CETL safety certified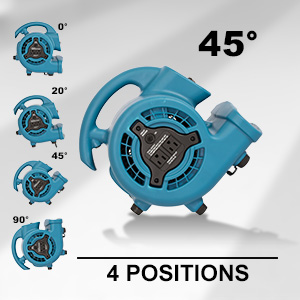 4 Drying positions
Featuring 4 convenient drying positions (0°, 20° kickstand, 45° & 90°) to help you effectively and efficiently dry or ventilate.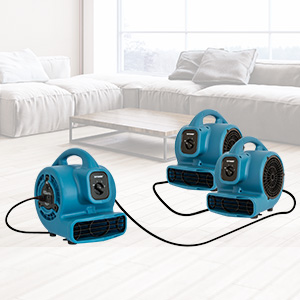 High Efficiency
3-Speed Switch gives you full control over airflow and a set of built-in Daisy Chain power outlets allows you to link multiple units together.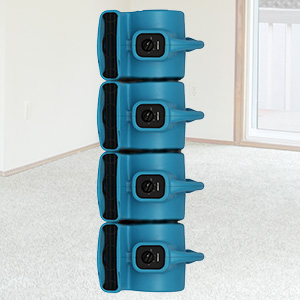 Easy Portability And Easy Storage
Manufactured with precision state-of-the-art injection mold technology, this unit can be stacked up to 6 units high for storage or transportation.
Compact & Light Weight
Lightweight and compact, P-130A is less than 10 LBS, making this unit the best solution for drying small, hard-to-reach spaces such as closets, corners or under counters.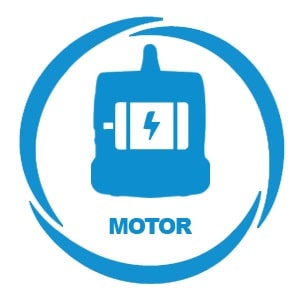 Powerful Motor
The XPOWER P-80A Mighty Mini Air Mover features an incredible 138 W motor which produces up to 600 CFM at only 1.2 Amps draw.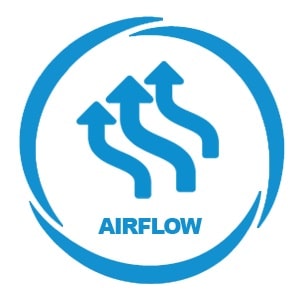 Wide Coverage With Focused & Extended Airflow
With XPOWER's advanced fan technology, Mighty Mini Series offers high quality airflow that is highly focused and extended to quickly cover huge drying areas.
Built To Last
State-of-the-art injection molding technology creates a lighter yet more rugged and durable housing that can withstand hard handling & prolong product's longevity.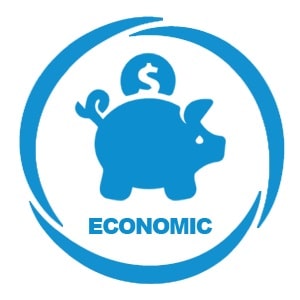 Bang For Your Buck
If you are looking for a reliable portable air unit at an affordable price, look no further than P-80A. Being the most economical air mover unit in the market, you can now ventilate and dry like a pro at a fraction of the cost with XPOWER P-80A.
Basement or Garage Drying Solutions
XPOWER P-80A offers a powerful motor, 4 convenient drying positions, and 3-Speed settings to conquer all your drying challenges. From floor, wall, ceiling drying & restoration, P-80A is built to deliver professional results.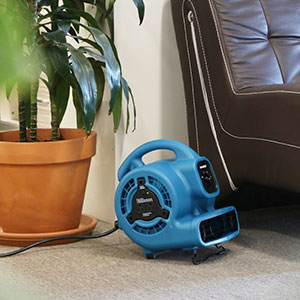 Air Circulation & Ventilation
All of XPOWER air movers are designed to maximize efficiency & airflow for consistent air circulation and cooling. With 4-angle drying positions, P-80A provides high volume air circulation.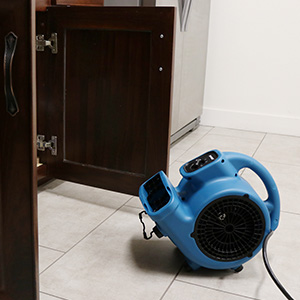 Home Leakage Drying Solutions
XPOWER P-80A provides you with low amp, energy efficient airflow with focused drying positions for every drying needs in your household. Dry hardwood floors plus closets, cabinets and other tight spaces with extreme air force.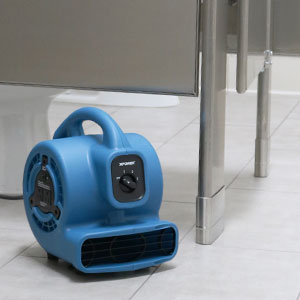 Facility Maintenance
Reduce the risk of accidents by placing this compact, high CFM output floor dryer in entrances, bathrooms or any area that has wet floors. XPOWER's P-80A will keep your facilities running with maximum sustainability.