If you're looking for a can-less air system Air Chaser has your product! Introducing the Airrow Pro A-2 Electric Duster by XPOWER Manufacture. It is an eco-friendly, canned air alternative that will effectively blow away unwanted dust in even the tightest of spaces. Equipped with 9 air flow nozzles, the possibilities for application use are endless. Just be sure to secure all nozzle attachments before operating!
"The Airrow Pro is ETL/CETL certified and environmentally friendly, free of harmful fluorocarbons and other deadly propellants."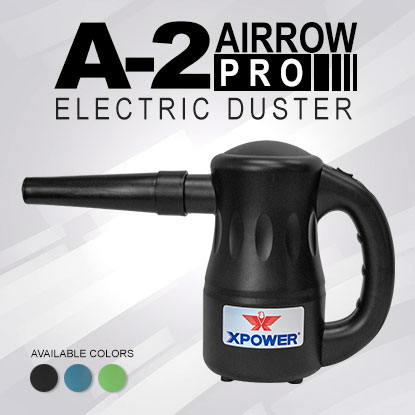 This appliance is also cost effective, as you won't ever need (or want!) to purchase another can of air again. The A-2 Airrow Pro Electric Duster unleashes over 500 watts of power and supplies a rapid airflow of 90 CFM with a ¾ HP brush motor. XPOWER's A-2 also features a 2 speed control setting, producing a more continuous expulsion of air than any can will. This unit could also be utilized at different angles as opposed to canned air which only shoots out short bursts and requires upright positioning to function properly. With the A-2 you won't ever waste another dime on canned air.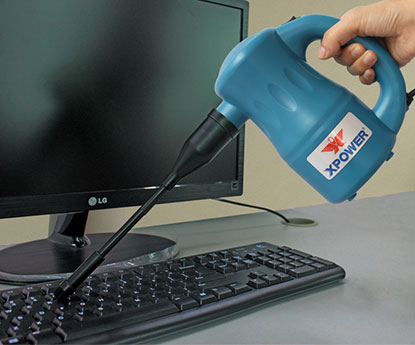 OFFICE & WORK PLACE
Blast away dust from any area in the office or workplace. This multi-purpose canless air duster and blower can be used just about anywhere, and on any appliances and fixtures indoors.
AUTO DETAILING
Use this unit for fine auto detailing and drying. Utilize the Detailing Brush Set by affixing the Straw Adapter to the Tapered Flow Nozzle and fasten the Detailed Brush to that same Straw Adapter.
INFLATABLE INFLATOR
Even blow up inflatable items like pool rafts and ride-ons. Simply apply desired adapter directly to the air outlet of the unit and turn the unit on to release compressed air. Please refer to our Nozzle Guide Video for a complete "how to" demonstration of nozzle attachments.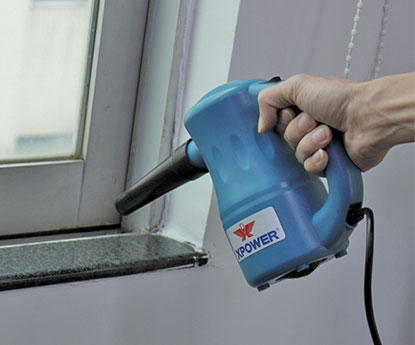 KITCHEN AND HOUSEHOLD
The long and slim design of the Detailing Brush Set is sure to come in handy.Use this nozzle set to clean dusty coils behind the refrigerator and other appliances. Blow away stuck and hidden food crumbs from toasters and mini ovens, and even blow air into air vents for thorough cleaning. For a wide stream of air, select the Air Blade Nozzle and adhere directly to the air outlet of the A-2.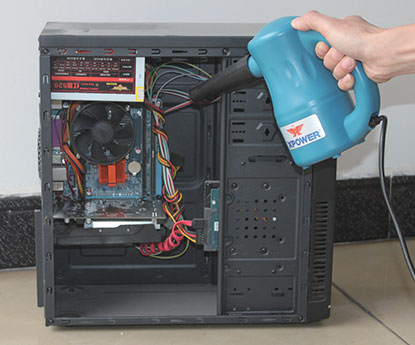 HARD TO REACH PLACES
Treat blinds, window sills and hard-to-reach corners of shelving with this canned air alternative. Utilize the Standard Brush and attach it to the Standard Nozzle for precise cleaning.
The A-2 is definitely the best canned compressed air altnernative unit on the market today. Weighing under 2 lbs this appliance is great to use in just about every setting as it is light weight and easy to store. Opt for a healthier solution when it comes to dusting and detailing and choose XPOWER's A-2 Airrow Pro today!