3 Tools/4 All-DIY Solutions
Ozone Generator
Eliminate bacteria, viruses, and odors, all chemical-free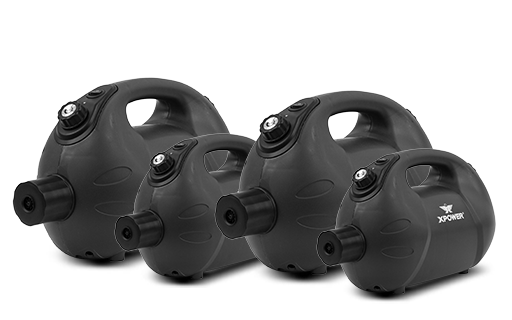 ULV Fogger
Sanitize large areas & hard to reach surfaces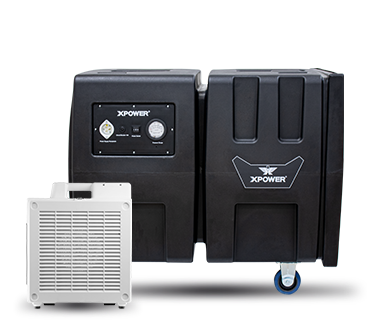 HEPA Air Scrubbers
Provide clean and healthy indoor air quality
3 Tools/4 All-DIY Solutions
Ozone Generator
Helps eliminate bacteria, viruses, and odors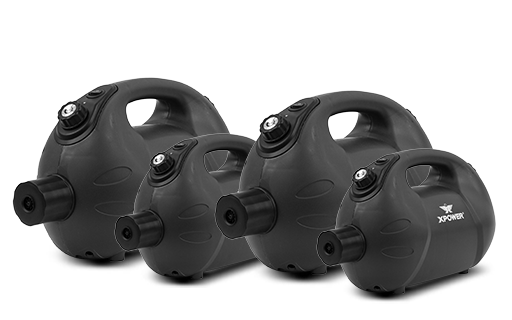 ULV Fogger
Sanitizes large areas, and surfaces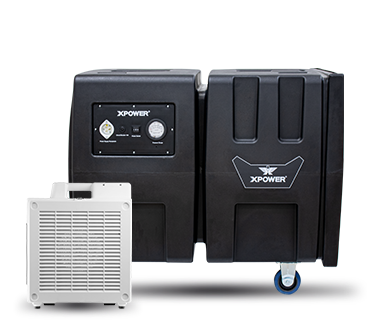 HEPA Filter Air Scrubber
Provides clean andand healthy air quality
SOLUTION 1 : Ozone Generator M-25/M-27
High concentrations of ozone gas (provides a chemical-free treatment) capable of killing micro organisms like bacteria, viruses and strong odors.
Integrated axial air mover increases efficiency of ozone generator and delivers O3 quickly and evenly across large areas.
Timer for easy, hands off usage. We recommend it to be set for 1-2 hours for treatment.
Precise speed control to dial in the coverage needed for ozone treatment and also when used as an air circulator in reducing ozone concentrationto a safe level.
Shop Now
SOLUTION 2 : Commercial HEPA Air Filtration System AP-2000 & X-3780
Commercial grade air purifiers equipped with HEPA filters that provide a filtration efficiency of 99.97%.
Powerful and large airflow to cover large area in short periods of time.
The air scrubbers can be used to create negative air pressure to extract contaminated air out of a room to help keep spaces clean.
X-3780 model has 4 stage active carbon filter to help eliminate bad ordors.
Can operate with external timer to filter and purify the air without needing supervision.
Shop Now
SOLUTION 3 : ULV Cold Fogger F-16 & F-16B
Deeply penetrates surfaces and typically hard to reach areas to thoroughly disinfect your space
Produces extremely fine, small particle mist for maximum coverage and efficiency when sanitizing.
Both AC power and cordless rechargeable DC models availble to suit your needs.
EPA approved disinfecting solutions available for purchase in hardware stores like Home Depot, Amazon, etc.
Shop Now
SOLUTION 4 :Automated and Programmable Disinfecting System
This programmable overnight treatment combines XPOWER's Ozone Generator and HEPA Air Scrubber with a timer to help sanitize and clean your space with minimal effort on your part.