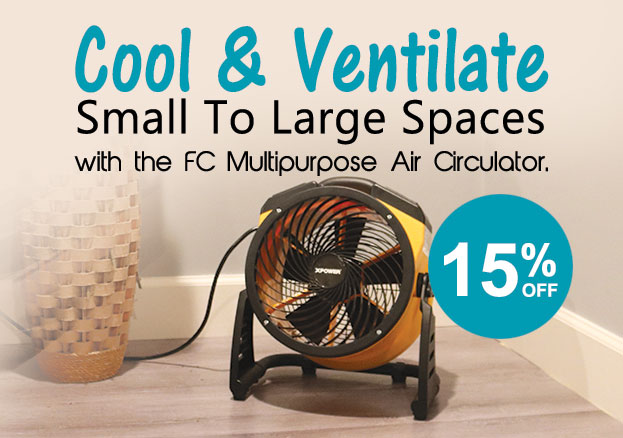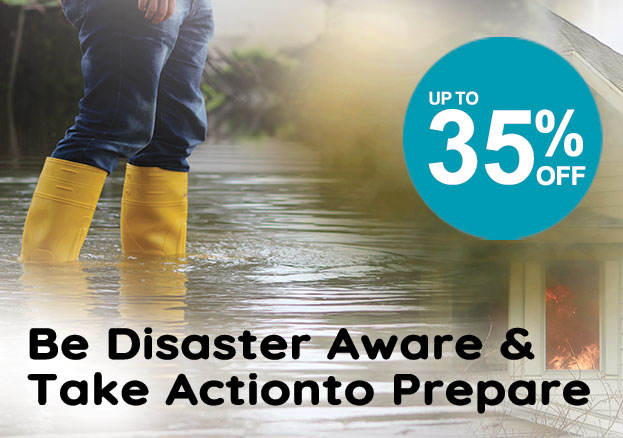 Improve indoor air quality with XPOWER's professional grade air scrubbers. Select models are equipped with HEPA filtration and an optional charcoal filter for decreasing foul odors.
Are You Disaster Ready? Shop our Water Damage Restoration/Natural Disaster Rescue Package Specials at up to 35% off!!
When disaster strikes, natural or manmade, it's important to be prepared. Air Chaser carries a complete line of professional grade tools and equipment designed to remove unwanted moisture and remedy water related issues before water damage can occur. Trust Air Chaser to supply you with the tools necessary for proper restoration of your property.
Shop FC Air Circulators at 15% off + Fast & Free Delivery!
Circulate cool or warm air with the FC Series from XPOWER. Appropriate for use all year long, our FC Air Circulators are energy efficient and feature multispeed settings and air fin technology for ensured rapid, effective and continuous operation.The FC Series performs quieter than its competitor brands and exceeds in quality, safety and overall performance.
We also offer professional tools in Pet Grooming, Janitorial/Sanitation & more! These deals won't last forever! Shop now for savings on your favorite XPOWER equipment! For additional holiday promotions and sales subscribe to our mailing list!
Have questions about our products? Customer satisfaction is our top priority! Please call our customer service team for support: Toll Free 1- 877-800-5150. We are happy to help!